Lonnie J. Edwards, Jr., Ed. S.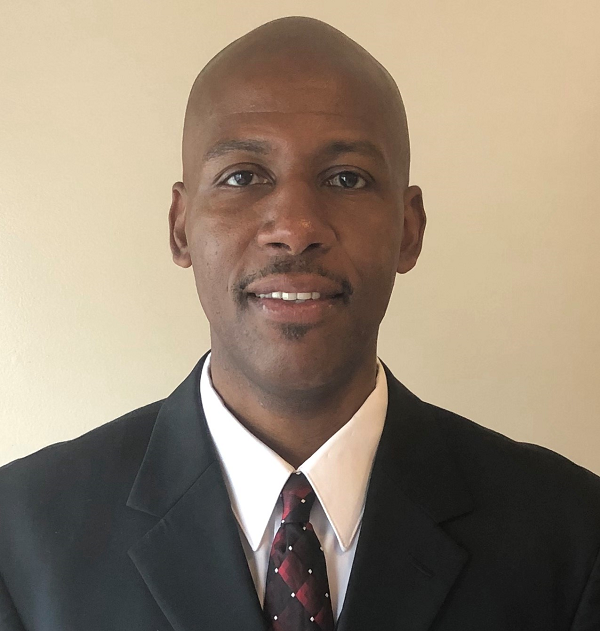 Lonnie J. Edwards, Jr. is a Middle School Health & Physical Education Teacher. He began his career as a teacher in 1998 and has worked in both the DeKalb County School District and Gwinnett County Public Schools.
Mr. Edwards is a skilled educator and excellent communicator with a strong, decisive, and established teaching style. He is dedicated to enthusiastic teaching as a means of creating a lifelong love of sports and learning for students. Mr. Edwards masterfully creates an energized educational experience that motivates students to achieve and enjoy physical, academic, and personal accomplishments. He is effective at developing an appropriate and positive rapport with students, earning their respect and trust.
Well-organized with a high level of adaptability and professionalism, Mr. Edwards has developed and implemented International Baccalaureate unit plans; served as Department Chairperson and as Technology Liaison for his school's Connections Department; and implemented the Positive Behavioral Interventions & Support (PBIS) curriculum. He also assisted in the Response to Intervention (RTI) program.
Additionally, Mr. Edwards is proficient in teaching students effective study skills which he perfected as a student at Phillips Academy in Andover, Massachusetts. This training emphasizes the importance of self-preparation and personal responsibility in achieving excellence. Mr. Edwards has taught these study skills concepts to his classroom students as well as to his own children to ensure academic success.
In high school and college, Mr. Edwards was a student-athlete. While at Southwest DeKalb (SWD) High School in Decatur, Georgia, his performance on the basketball team earned him numerous accolades and awards, including All-County, All-Region, and All-State recognitions. Years after his graduation, a ceremony was held at SWD to retire and hang his former jersey in the school's gymnasium.
During his senior year at the University of West Georgia in Carrollton, Georgia, Mr. Edwards received the Men's Gulf South Conference Commissioner's Trophy Award, the most prestigious honor bestowed by the conference which is presented to the league's top male and female student-athletes from among 16 schools. Consideration for the Commissioner's Trophy is based on athletic achievements and academic excellence, along with extracurricular activities, leadership, and community service.
"Off the court," Mr. Edwards was on the Dean's List each quarter (graduating with a 3.4 GPA), chosen to represent the University's College of Education as a commencement speaker, a mentor in the "100 Black Men of Atlanta" youth program, a counselor at Mike Glenn's Basketball Camp for the hearing impaired, and a leader in the "Toys for Tots" drive for disadvantaged children.
"On the court," Mr. Edwards' basketball skills earned him many individual and team awards. He was named Georgia Men's NCAA Division II Player of the Year by the Atlanta Tipoff Club and was honored at the 30th annual Naismith Awards Banquet. He was named to the NCAA Division II All-American squad and a second-teamer, averaging 21 points to a game in taking UWG to its third consecutive Gulf South Conference (GSC) East Division title. He was named one of the GSC's best free throw and three-point shooters. He also earned GSC All-Academic, All-GSC and South Regional Tournament Player of the Year honors. He now has been inducted into the University of West Georgia's Athletic Hall of Fame.
By the end of his senior basketball season at the University of West Georgia, Mr. Edwards had offers to play professional basketball. However, he chose to pursue God's will for his life – to share the message of the cross to impact and transform our world.
In 1998, he began recording gospel music, co-founding Goodside, a Christian rap ministry based in the metro-Atlanta area. As a member of Goodside, Mr. Edwards released three studio albums and ministered at hundreds of engagements throughout the Southeast United States. He has also performed at several musical festivals with other Christian artists. In 2018, Mr. Edwards began releasing solo music projects. (www.lonnieedwards.com)
Mr. Edwards has earned a Bachelor of Science (B.S.), Health & Physical Education; a Master of Education (M.Ed.), Health & Physical Education; and Specialist in Education (Ed.S.), Health & Physical Education, all from the University of West Georgia. He also holds a Certification in Health & Physical Education (k-12) from the State of Georgia.
Mr. Edwards and his wife, Susan, have three children: Lanee', Lia, and Lonnie III.