Dr. Lonnie J. Edwards, Sr.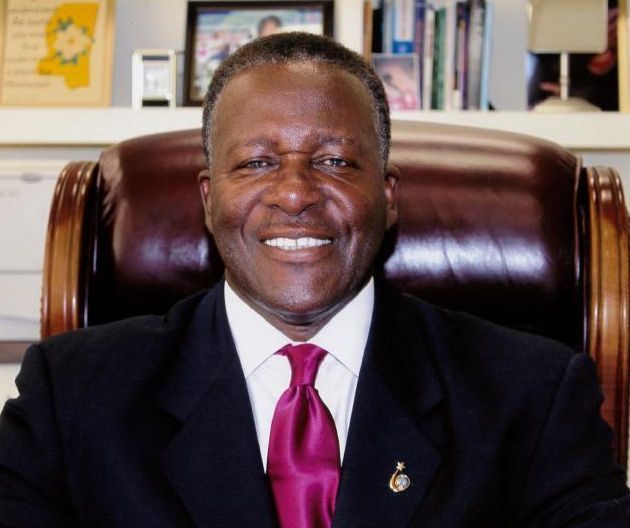 Dr. Edwards was featured on Hidden History.
Thank You For Changing My Life
Former Student Reunited with Dr. Edwards on the Sally Jessy Raphael Show
Dr. Lonnie J. Edwards, Sr. is the President and Chief Operating Officer (CEO) of Edwards & Associates, Inc., a leadership development and educational consulting organization. He has served as a senior executive in the field of Education; is an effective workshop presenter, and a highly sought-after motivational speaker. Dr. Edwards' executive level leadership experience, in a diversity of areas, enables him to work effectively with clients to identify major challenges/roadblocks in meeting their organizational goals as well as to find, select, and implement resources/solutions to address them. He is experienced in and passionate about strategies that focus on social and emotional learning, parental/family involvement, drop-out recovery and re-engagement, school redesign, community/stakeholder relations, and professional and leadership development. Dr. Edwards has a vast network of professionals on which he can draw to meet the needs of Edwards & Associates' clients.
Dr. Edwards earned a Doctorate in School Administration and Management from Atlanta University (now Clark Atlanta University) in Atlanta, GA. His dissertation thesis was "A Study to Assess the Factors Which Impact the Long-Range Teacher Potential Pool Among High School Seniors in the DeKalb County School System." His doctoral program included international study at the University of West Indies in Mona, Jamaica. He earned two Master's Degrees in School Administration and Physical Education from the University of Montevallo, Montevallo, AL; a Bachelor's degree in Physical Education and Psychology at Montevallo University; and an Associate's Degree from Coahoma Junior College, Clarksdale, MS.  From 1988 to 2008, Dr. Edwards served as an Adjunct Professor at Clark Atlanta University in the Graduate School of its Department of Education. He taught classes in School Law, Personnel Administration, School/Community Relations, Administrative Leadership, and Leadership Development.
Born and reared on his family's farm in rural Mississippi, Dr. Edwards was successful in maneuvering from Coahoma Junior College, a two-year, predominately Black college to Montevallo University, a predominately White college, where he was the first Black male athlete recruited and admitted to the school. Dr. Edwards graduated with honors and was inducted into the Basketball Hall of Fame at both institutions.
After his dream of a professional basketball career ended prematurely, Dr. Edwards re-focused his career goals and decided to utilize his training to become an Educator. He was employed by the DeKalb County School System, located east of Atlanta and one of the largest public educational systems in the State of Georgia (100,000+ students), from 1971 until his retirement in 2004. During that time, he progressively moved up "the career ladder" from Teacher to Assistant Superintendent. In 2005, after retirement, Edwards & Associates, Inc. was engaged by the White Plains School District, in White Plains, NY, to assist them in diversity management. In 2006, Dr. Edwards resumed full-time employment with the Georgia Department of Education as an Education Program Specialist for Federal Programs.
From 2008-2011, Dr. Edwards served as the Superintendent of the Jackson Public School District in Jackson, Mississippi, with a staff of more than 5,000 employees; a student enrollment of 30,600; 63 schools; and a budget in excess of $500,000,000. He managed a $150,000,000 Capital Improvement Program which included building five (5) new schools; five (5) new athletic field houses; and making major expansions or renovations to existing schools. As a result of Dr. Edwards' time in Jackson, measurable improvements in student achievement were observed, achieved and validated.
In 1996, Dr. Edwards was featured on the Sally Jessy Raphael Show for making a significant difference in the life of a former student who was born with a physical disability. Inspired by his impact on this student's life, Dr. Edwards wrote a book entitled, A Teacher's Touch: Reaching Beyond Boundaries and established a foundation to provide college scholarships for students with disabilities.
For his service to the community, Dr. Edwards has received many awards and recognitions, including Atlanta's WXIA-TV 11-Alive's Community Service Award.  In 2020, the Dr. Martin Luther King Jr. Advisory Council for the State of Georgia presented him with its first award in the field of Education.  In 2019, he received the President's Award as a Distinguished Alumnus & Educator from the University of Montevallo, Montevallo, AL and was also an inductee in the Clarksdale/Coahoma County, Mississippi Sports Hall of Fame.  Also, in 2019, he served as a guest speaker for the Humphrey Fellowship Program, based at the Rollins School of Public Health, Emory University. In 2017, the Minority Alumni Association at the University of Montevallo established the Dr. Lonnie J. Edwards, Sr. Outstanding Minority Alumnus Award and presented the first award to him. In 2007, Dr. Edwards was inducted into the Mississippi Community & Junior College Sports Hall of Fame as one of its 45 charter members. He was selected to receive this honor for his noteworthy contributions on and off the basketball court. In 2003, he was selected as Coahoma Community College's "Top Role Model" for an educational ad campaign which was publicized throughout the state of Mississippi. Also, in 2003, he was selected to be a member of the Board of Directors for the Georgia Partnership for Excellence in Education for the 2003-2004 term. A few other awards presented to Dr. Edwards include: Congressional Black Caucus, Education Technology Think Tank Braintrust, Champion Award; Certificate of Special Congressional Recognition, presented by Congressman John Lewis; Jefferson Award for Public Service from the American Institute for Public Service, Washington, D.C.; Key to the City of Selma, AL, at the City-wide Celebration for Dr. Martin Luther King's Birthday; Georgia Legislative Black Caucus, Excellence in Education Award; Proclamation, signed by Governor Zell Miller, State of Georgia; and the NAIA Service Master Distinguished Graduate Award. He was also a member of the 2001 Men's National Basketball Team Gold Medal Winners in the Senior Olympics Games.
Dr. Edwards and his wife, Cynthia, have three adult children and six grandchildren