Cynthia Dorsey Edwards, MBA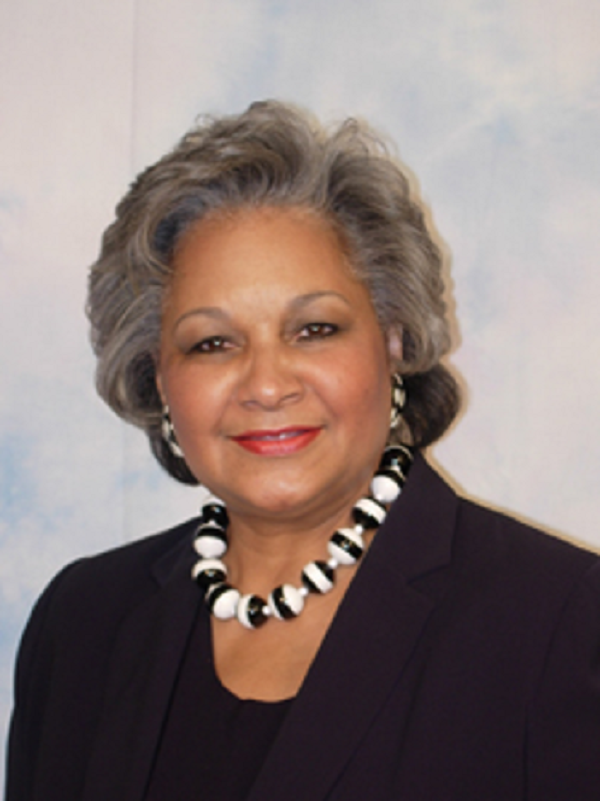 Cynthia Dorsey Edwards is President/CEO of Storehouse of Solutions, Inc., a management consulting firm which offers existing and emerging businesses, community-based organizations, and educational institutions support in the areas of marketing; leadership and organizational development; customized training; workforce development; event planning; special project management; customer service/client-relations; business etiquette; and entrepreneurship skills. The firm also assists individuals in the areas of personal and professional development, including career guidance, resume writing, interviewing skills, and professional imaging. Mrs. Edwards also serves as an Edwards & Associates team member as it is determined that clients' projects will benefit from her experience and expertise.
Mrs. Edwards earned a Master's in Business Administration (MBA) from the University of West Georgia, Carrollton, GA and a Bachelor of Arts Degree in Sociology from the University at North Texas in Denton, Texas. In addition, she earned certification as a Global Career Development Facilitator.
A native Texan, Mrs. Edwards' professional career includes almost eighteen years with the Bell System (AT&T, Southwestern Bell, and Illinois Bell). In the corporate setting, she held a variety of positions and progressed through several managerial levels.  While employed in Waco and Dallas, Texas; St. Louis, Missouri; and Chicago, Illinois, she developed expertise in the areas of sales & service, marketing, and marketing management while working with large business accounts.  In 1990, Mrs. Edwards left Corporate America and established her own business management consulting firm.
Upon deciding to relocate to the Atlanta area, Mrs. Edwards searched for a position in which she could combine her corporate and entrepreneurial experiences with her desire to assist others in being successful.  In 1995, she found the perfect setting at Georgia Piedmont Technical College (formerly DeKalb Technical College).  Mrs. Edwards was employed as a Job Developer, working with students supported by the JTPA Program (Jobs Training Partnership Act), and later, the New Connections-to-Work Program.  In 1996, she was promoted to the Director of the Office of Career & Job Search Services where her leadership and involvement with students and faculty resulted in a graduate placement rate that was consistently between 96%-99% each year. In 2009, Mrs. Edwards was promoted to Vice President of Institutional Advancement, managing the marketing, public relations, and creative services areas.  Simultaneously, she served as the Executive Director of the Georgia Piedmont Technical College Foundation and was actively involved in fundraising. She subsequently served as Vice President of Community Engagement and Public Affairs; Vice President of Community Outreach and Engagement; and Vice President of Economic Development and Community Engagement, retiring in 2018. 
Mrs. Edwards' current professional affiliations include serving as President of the Rotary Club of Stone Mountain where she also served as President in 2013-2014; the Chair of the Board of Directors of CDFaction, a community-based organization with a focus on community transformation through early childhood education and support for families; and as Secretary to the Board for the Private Industry Council Foundation.  For more than six years, Mrs. Edwards also served as a member of the DeKalb Workforce Investment Board and as the Chair for its Youth Council.  She is a graduate of Leadership DeKalb, Class of 2016 and Leadership Newton, Class of 2010.  Mrs. Edwards is a former Board Member of the following organizations: Atlanta Children's Shelter, which provides childcare, support, training, job search assistance and transitional housing for homeless individuals and families; Scottdale Child Development Center; Georgia Association of Colleges and Employers (GACE); DeKalb Department of Labor Employer Committee, serving as Chairperson (twice) and Treasurer; and the Treasurer of the Executive Board for the Georgia Department of Labor State Employer Committee. 
In 1998, Mrs. Edwards established Time Out for Us, also known as T.O.F.U., a mentoring & empowerment group for women, whose focus is to assist its members to successfully maneuver through the various stages of life as well as to grow and to develop spiritually, physically, professionally, and financially. She is a member of Alpha Kappa Alpha Sorority, Inc. (Lambda Epsilon Omega Chapter), The Orchids, National Council of Negro Women, and Word of Faith Family Cathedral. 
Previous awards and honors Mrs. Edwards has received include Governor Sonny Purdue's Public Employee Recognition Award for Community Service in the Individual Category for 2008; the Rotary Club of Stone Mountain's Rookie of the Year award in 2010; a HerStory Award presented by a DeKalb County Commissioner and the DeKalb County's Recreation, Parks and Cultural Affairs Department for Community Service and Transformational Leadership in 2014; a Clarkston Champion Award in 2017, and spotlighted in the Who's Who in Black Atlanta magazine.
Mrs. Edwards is married to Dr. Lonnie J. Edwards, Sr., a former Superintendent of Schools and Founder of Edwards & Associates, Inc.  They have three adult children and six grandchildren.